WP Biographia is a WordPress plugin that allows you to add a customizable biography to posts, to RSS feeds to pages, to archives and to each post on your blog's landing page. It integrates out of the box with the information that can be provided in each user's profile.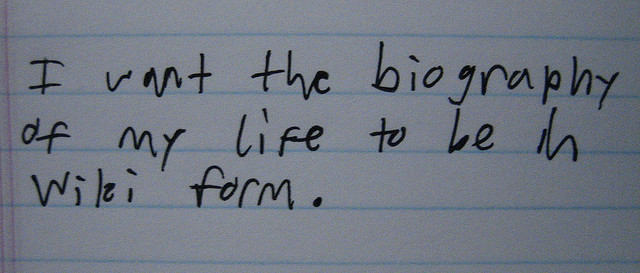 Choose when to display a Biography Box; on the front page, in archives, on individual posts, on individual pages and in RSS feeds.
Choose the border style and background color of the Biography Box
Choose the amount of user profile information displayed in the Biography Box
Choose the avatar/gravatar image size
Choose to display the Biography Box at the top or the bottom of the page/post content (universally)
The plugin expands and enhances the Contact Info section of your user profile, adding support for Twitter, Facebook, LinkedIn and Google+ profile links as well as Yahoo! Messenger, AIM, Windows Live Messenger and Jabber/Google Talk instant messaging profiles.
The plugin also has an added filter and shortcode ([wp_biographia]) to add further customization. For example, if you use page templates to display custom post types on your blog, you can simply use filter ('wp_biographia_pattern') to decide how you'd like to customize. Or, if you want the Biography Box to appear at the bottom but on archive pages, you want them at the top, then the filter can do that as well. Or use the shortcode to control where it appears in a post of any post type.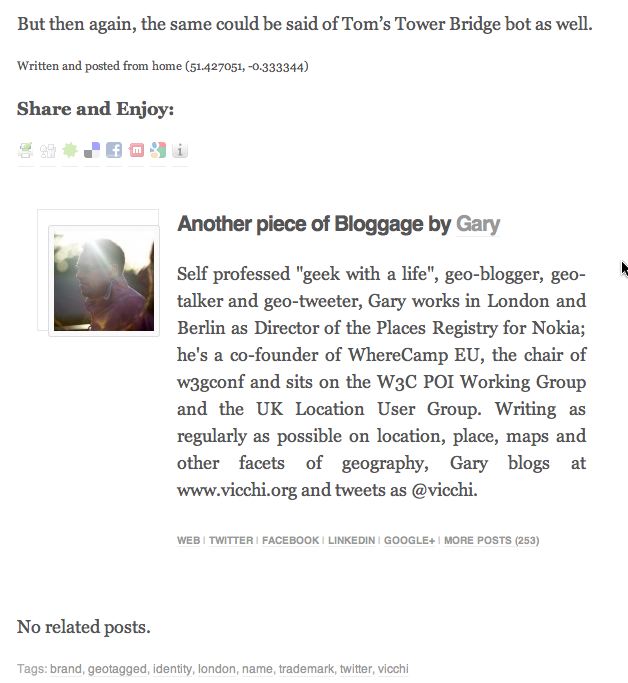 Authors
WP Biographia is written, produced and hacked by Gary Gale, aided and abetted by Travis Smith
Download
You can download this project in either zip or tar formats.
You can also clone the project with Git by running:
$ git clone git://github.com/vicchi/wp-biographia
WordPress Installation
You can install this plugin from the Plugins Dashboard on a self hosted Wordpress.org install or on WordPress.com, or from the official WordPress plugins repository.